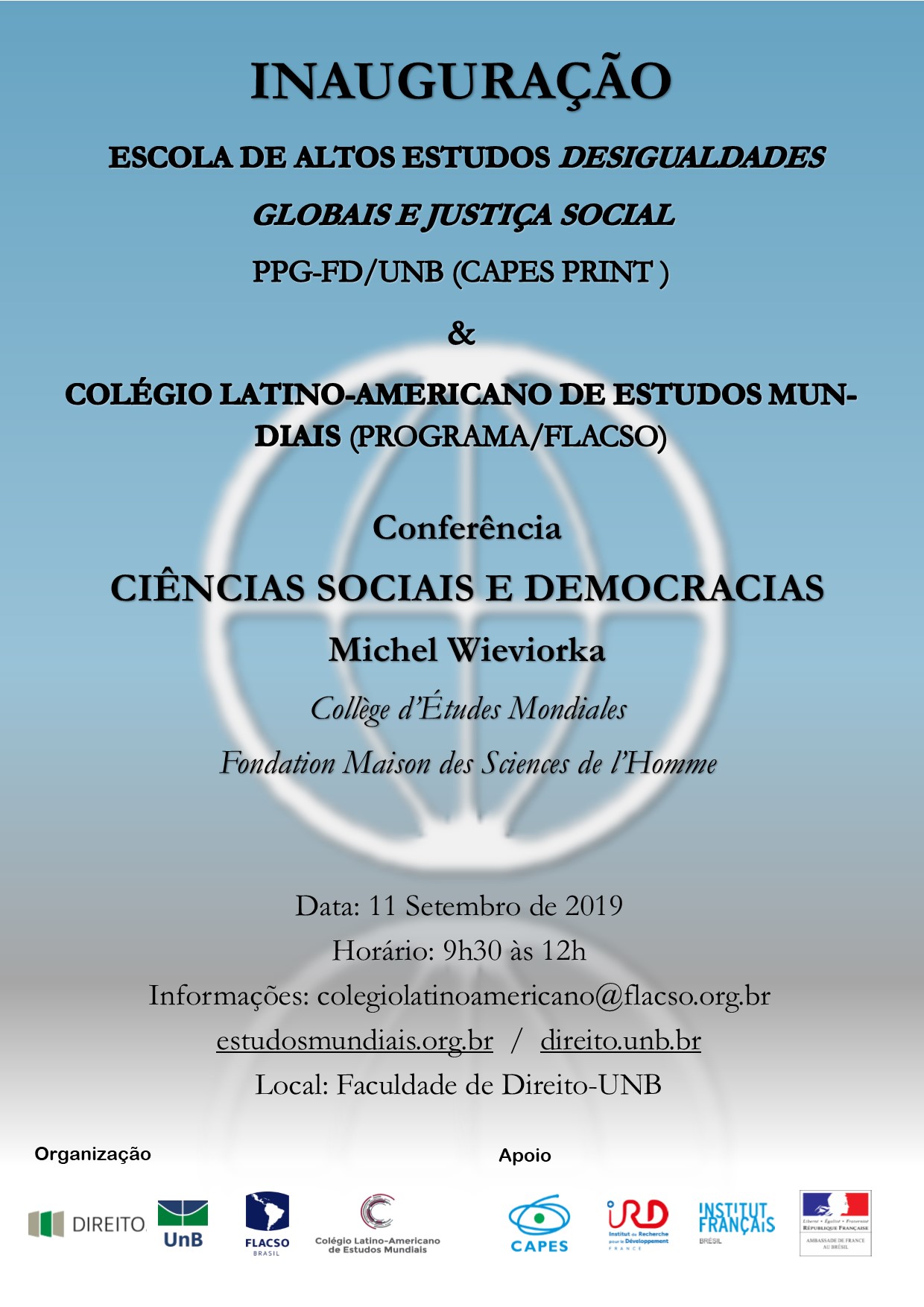 We have the pleasure of announcing the official inauguration of the Latin American College of Global Studies and the School of Higher Studies Global Inequalities and Social Justice (PPG-FD/UnB) (CAPES PrInt), on September 11, 2019, at 9:30 am, in the University of Brasília's Faculty of Law.
The event will present the College's main themes and activities and will have the presence of Professor Michel Wieviorka, founder of our partner Collége d'Études Mondiales, Fondation Maison des Sciences de l'Homme.
The event will be open to the public.
Place: Faculty of Law's auditorium
Program
9h30 – Event's presentation
10h – Presentation of research and science data in Brasil
10h30 – Apresentação do Colégio Latino-Americano de Estudos Mundiais e Escola de Altos Estudos
Professors Rebecca Lemos Igreja, Simone Rodrigues Pinto and Camilo Negri (UnB)
11h00 – Conference: Social Sciences and Democracy
Michel Wieviorka (Collège d'Études Mondiales – Fondations Maison des Sciences de l'Homme / France)
12h – Closing
Book launch
The inauguration event will also be the launch of the book: Hacer Ciencias Sociales desde América Latina: Desafíos y Experiencias de Investigación, organizes by the professors Rebecca Igreja, Simone Rodrigues and Odile Hoffmann.